impressions

My Delhi routine

The charm of the city lies not in its historical monuments or famous shopping areas but rather in its culture
By Naila Inayat
On my right, a girl types away rather intensely and time-and-again she looks at the door of the café, while on my left a young couple can't decide on their weekend plans: movie, dinner, shopping, or all. This is a typical Café Coffee Day (CCD) scene at the Rajiv Chowk Metro Station, a place that is always abuzz with youngsters regardless of whether they are travelling by Metro or not.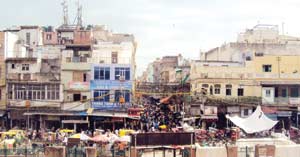 Three days into my first ever trip to Delhi and I too have also become a regular CCD guest. It was a three-day 'South Asian media briefing on climate change' by the Centre for Science and Environment that brought almost 90 Saarc journalists together at the Gulmohar Hall, India Habitat Centre on Lodhi Road. After the end of the workshop, I am putting up at a moderately decent Bloomrooms hotel in Jangpura in Southern part of the city.
Travelling through the city by Metro is thus both a necessity and something I look forward to; my day would be incomplete without a CCD yatra. In fact, if there is one thing that I enjoyed most in Delhi, it was these Metro rides.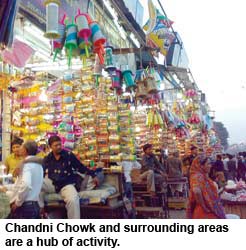 As a journo friend puts it, "Delhiites are proud of their Metro". I'm sure they have sound reasons — international standards, or that it has helped take the traffic load off the roads, or even the 'citizen service' rhetoric. As for me, I had my own innocent reason — freedom from the constant iteration of being a woman. There aren't eyes set constantly on you, you could dress the way you want to, and you are one free person ready to go wherever you want.
Outside is no different. There are people who look like you and yet aren't shy of showing affection openly. No, the social order isn't disrupted if your boyfriend holds your hand or even hugs you. While pointing towards one such pair, my friend Siddhant asks me, "How do dating couples act in Pakistan?" I try to explain to him how we're supposed to 'act' as couples. "And what about the gestures, don't they give everything away?" he asks. In public, I tell him, such is our training that even a married couple would look like siblings.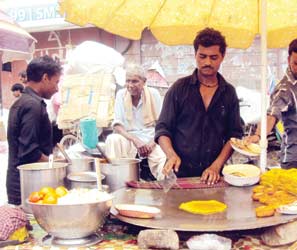 Like most Pakistanis, I had also seen and known my eastern neighbour India through Bollywood mostly. Growing up in the 1990s, for me India was always a country which had love in the air, where people sang and dance at the drop of a hat, in short everything that Pakistan was not or could ever be.
India also was the enemy state. I am given a stern warning by some of my Indian friends that purchasing a Sim might prove difficult for a Pakistani. It turns out that a valid passport and photograph are good enough, even if happen to be a Pakistani. Interestingly, a friend from Vernasi is rejected a New Delhi Sim (yes that's how the Sims work there) even after he shows his valid voter ID. He gets furious and tells the teleco salesman, "You can give the Sim to a Pakistani but not to your own citizen". That becomes the joke for the entire trip.
Shopping and food remains on top of the agenda. Starting from Chandni Chowk that I had romanticised from Shah Rukh Khan's KKKG, I am sure I'll recognise the place until I actually get there only to realise how wrong I am. Yes there is a Haldiram (that I knew) but the actual Chandni Chowk's romance lies in its chaos. It is one of the oldest and busiest wholesale markets in North Delhi.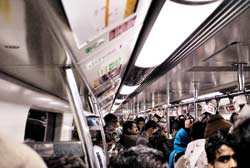 Walking away from the chaos of the bazaar, I look up at the sky and am amazed to find it packed with colourful kites. My friends cannot understand my excitement. I realise that, ever since the ban on kite flying was imposed in Punjab in 2005, it is the first time I am seeing young boys on the rooftops flying kites doing patangbaazi. After almost eight years.
Chandni Chowk and the surrounding areas are a hub of this activity, especially at this time of the year. "Not many Delhi youngsters are interested in kite flying because they waste all their time on th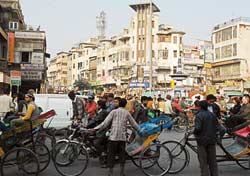 e computer," tells a kite seller. He is unhappy the tradition is not being kept alive as it should be, but when I tell him how on our side of Punjab there is now a generation that doesn't even know about Basant, he replies, "Arre phir tu hum he achay hai ge, bacho ki marzi tu hai na."
The Jama Masjid at the beginning of the Chawri Bazaar Road in old Delhi on a Friday afternoon is swarmed with worshippers and tourists. Interestingly, the Friday sermon is being delivered on external loudspeakers and even if you aren't part of the congregation you must listen to the entire sermon. In Pakistan the government has banned the use of external loudspeakers during Friday prayers. Or at least officially. When I tell this to my friend, he replies rather arrogantly: "India is a secular country, we have to respect the freedoms given by the constitution."
Hauz Khas in South Delhi is one of the posh neighbourhoods; the historic Hauz Khas Complex is centrally located and has areas which are peaceful. This locality gives you the taste of modern Delhi, with boutiques, art galleries, restaurants, cafes and all. Kunzum Travel Café in the Hauz Khas Village is a unique space. A place where travellers could meet and exchange travel stories. A café that offers free coffee, cookies and wifi with a "pay what you like" sign also offers a gallery space for photographers and artists. This theme café is close to our local Pak Tea House, a space for the literati in yesteryear.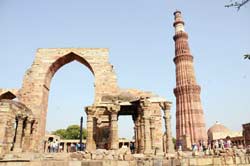 Humayun's Tomb in Nizamuddin East where the famous song 'Shukran Allah' from Saif Ali Khan and Kareena Kapoor starrer 'Kurbaan' is shot has recently been renovated after six years of conservation work by the Aga Khan Trust for Culture.
Qutub Minar, the tallest minar in India, inscribed with Arabic inscriptions, is surrounded by several other ancient and medieval structures and ruins, which are collectively known as the Qutub Complex. Lodhi Gardens, Purana Qila, Nizamuddin Auliya's Dargah, Delhi Gate and Rashtpati Bhawan are must-see touristy places in the city.
Having been to Connaught Place, Khan Market on Lodhi Road and Dilli Haat for shopping and eating the finest Bengali cuisine at 'Oh Calcutta!' in Nehru Place, it is time to return to the hotel. And what better companion could I find than Delhi Metro!
The writer is a staff member @ jang.com and she tweets @nailainayat
Source: click here